In the Netherlands, there is no dispute by the government regarding the religious status and nature of the Church of Scientology. Over the years, both the Executive Branch and the Courts have issued numerous recognitions of Scientology as a religion and the Church of Scientology as a religious organization providing religious services to its parishioners. The Church of Scientology is registered as a religious organization and the Scientology Church is incorporated as a legal entity.
Government ministries in the Netherlands express their recognition of the Scientology religion by their treatment of the Church, its parishioners and ministers. For example, the Justice Department grants Scientology ministers the right to visit prisons to counsel and minister to prisoners; the Education Department grants Scientologists the right to form their own schools for educating their children in accordance with their religious beliefs; and the Tax Office accepts Scientology's status as a religion.
In 2007, a Scientology parishioner successfully petitioned the Court for her child to engage in home study based on her and her daughter's religious beliefs. The Court relied on the European Court of Human Rights decision in Church of Scientology v. Moscow (5 April 2007, Appl. 18147/02) in reaching this decision. In 1991, in accordance with the principles of religious equality and non-discrimination, a tax inspector was instructed by his seniors to treat the income tax statement of a Scientology minister the same as those of clergy of other religions.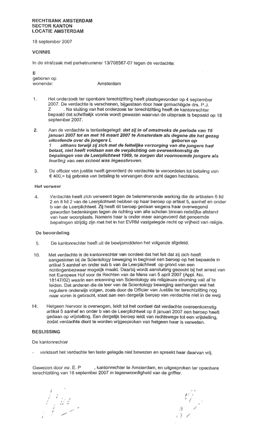 "The Court considered … the judgment of the European Court of Human Rights of 5 April 2007 (Appl. No. 18147/02) which recognizes Scientology as a religious movement."